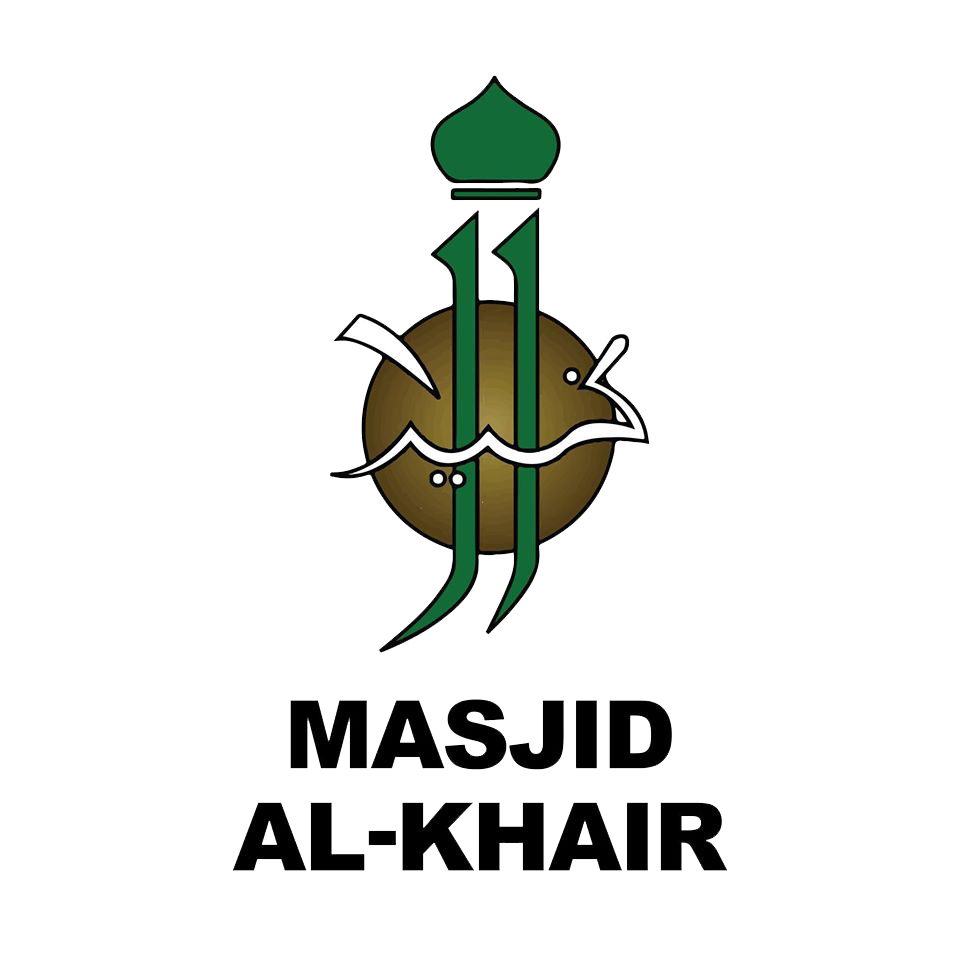 Prayer Times |

|

|

|

|

|

| Nisab $
The reasons for a prolonged singlehood are complex; everything from striving for a successful career to a fear of marriage and high-cost living, or due to no suitable suitors. Just as the cause is difficult to identify, the solution is equally elusive.
So what does Islam say about singlehood?
• Is it ok to choose to be single?
• Is marriage obligatory in Islam?
• If Islam covers every aspect of life, how does Islam address singlehood?
• What are the considerations a "Single" needs to make in life?
Click the link in bio to join our guest speakers; Ustaz Dr. Firdaus Yahya and Ustazah Zarina Begam AR, together with Ustaz Muhd Faheem as the moderator, on the fifth Think Talk session. ✨
 Kuliah Isyak @ Masjid Al-Khair
Ikuti Majlis Bacaan Yasin dan Tahlil yang dipimpin oleh Ustaz Muhammad Syafi Abdul Latif pada setiap Khamis petang. Sertakan nama-nama di sini  sebelum jam 12 tengahari pada hari Khamis. 
Ramadan Online Donation
We are not expected to be perfect in Ramadan, but we are expected to try, and keep trying. Ramadan is a learning journey towards Allah, a journey towards success.
So let us together strive to get closer to Him by the means of giving charity. May we attain success in this world and the Hereafter. ✨
Kuliah Tafsir Ayat-ayat Seruan kepada Golongan Beriman
Kuliah Dhuha 'Seruan Al-Rahman kepada golongan beriman' akan berlangsung setiap rabu 

pada bulan-bulan genap,

di wadah Facebook. 
Topik Kuliah memberi tumpuan kepada ayat-ayat "Ya ayyuhallazina aamanu". Ayuh sertai al-fadhil Ustaz Mustazah di dalam perkongsian beliau. Klik sini untuk saksikan playlist kuliah-kuliah lalu.
Ramadhan is just around the corner! To prepare you for the month of the Qur'an, the Quranbit team, in collaboration with Darul Tafsir (Masjid Al-Khair) will be sending you 8 Bite-sized Tafsirbit videos of Surah Al-Fatihah.
Participants will be receiving 1 video per day from a Tafsirbit@MWT WhatsApp number.
This will be followed by a 30-day Tafsirbit Series on Surah Al-Mulk that will run throughout Ramadhan insyaa Allah. Click here to join!
Kelas Nak Belajar Lagi @ Al-Khair
Bersama Ustaz Syafi dan Ustaz Harunarrashid dari Masjid Darussalam setiap hari Ahad jam 9 hingga 10 pagi di Dewan Solat Masjid Al-Khair. Pendaftaran boleh dilakukan di sini. (dibukakan setiap Ahad 
Applications are still open for residents of 
Choa Chu Kang, 
Teck Whye. 
Limbang & 
Yew Tee. 
Click
here
for more information and online process.
Important Announcement
Due to the Covid-19 situation, the mosque office is closed indefinitely. Do contact our officers at 9466 7185, Mon-Fri 10am to 4pm.
Find out more how you can contribute to the Mosque or take part in our online activities.