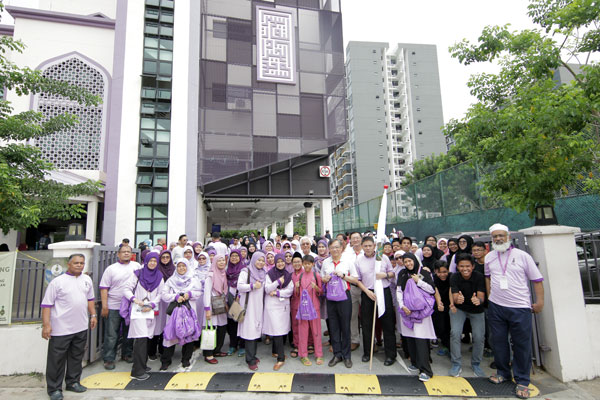 Al-Khair Mosque was founded in early 1960s. The mosque was built on a hilltop, surrounded by vegetable farms, along Choa Chu Kang Road. Originally named Jamek Mosque, it was later officially renamed as Al-Khair Mosque in 1963.
Al-Khair Mosque was then rebuilt under the third phase of the Mosque Building Fund managed by the Islamic Religious Council of Singapore (MUIS). It was operationally ready in 1997, however its official opening was on 31 May 1998.
About 15 years later, Al-Khair Mosque went through an 18-month Mosque Upgrading Programme (MUP), this exercise was completed in 2015.